2020 Porsche 911
The 2020 Porsche 911, also known as 992, is the milestone signifying an evolution over its predecessors while staying true to its roots at the same time. Looking wider, sharper, and more strikingly dominant, the all-new 911 looks equally sophisticated in its interior cabin design.
Available in the 911 Carrera S, 911 Carrera S Cabriolet, 911 Carrera 4S, and 911 Carrera 4S Cabriolet trim, you can expect 443 horsepower and 390 lb-ft of torque coming from a twin-turbo 3-liter, flat-6 engine. Faster and quicker than its predecessor, even the entry-level 2020 911 can hit 60 mph in 3.7 seconds while holding the ability to hit 191 mph as a top speed.
When it comes to safety features, the 2020 Porsche 911 doesn't disappoint with many "firsts" such as the Wet Mode that can automatically adjust stability control after detecting wet road surfaces as well as the Night View assist that utilizes intelligent thermal imaging cameras for object detection in the dark.
If you want to know more about this redesigned iconic Porsche car or are ready to reserve the all-new Porsche 911, simply fill up the form or call us at 877-398-5126 to find out more.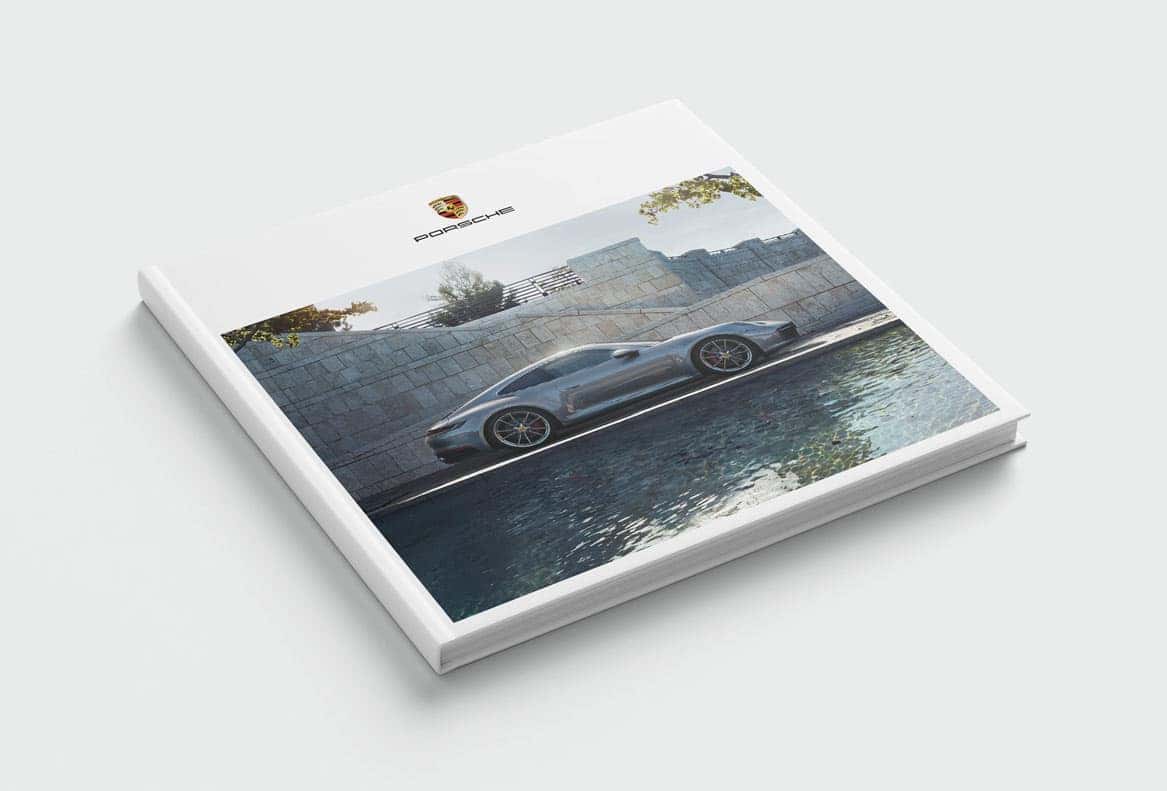 Download Brochures
You will find detailed information on the new 911 here. All ready to download.
Porsche The new 911 Carrera SFrom $ 113,300.00*
Technical Specs
| | |
| --- | --- |
| Max. power | 443 hp |
| 0 – 60 mph | 3.5 s |
| 0 – 60 mph with Sport Chrono Package | 3.3 s |
| Top track speed | 191 mph |
| Width w/ mirrors folded | 72.9 in |
| Length | 177.9 in |
Porsche The new 911 Carrera S CabrioletFrom $ 126,100.00*
Technical Specs
| | |
| --- | --- |
| Max. power | 443 hp |
| 0 – 60 mph | 3.7 s |
| 0 – 60 mph with Sport Chrono Package | 3.5 s |
| Top track speed | 190 mph |
| Width w/ mirrors folded | 72.9 in |
| Length | 177.9 in |
Porsche The new 911 Carrera 4SFrom $ 120,600.00*
Technical Specs
| | |
| --- | --- |
| Max. power | 443 hp |
| 0 – 60 mph | 3.4 s |
| 0 – 60 mph with Sport Chrono Package | 3.2 s |
| Top track speed | 190 mph |
| Width w/ mirrors folded | 72.9 in |
| Length | 177.9 in |
Porsche The new 911 Carrera 4S CabrioletFrom $ 133,400.00*
Technical Specs
| | |
| --- | --- |
| Max. power | 443 hp |
| 0 – 60 mph | 3.6 s |
| 0 – 60 mph with Sport Chrono Package | 3.4 s |
| Top track speed | 188 mph |
| Width w/ mirrors folded | 72.9 in |
| Length | 177.9 in |